Aissa's Design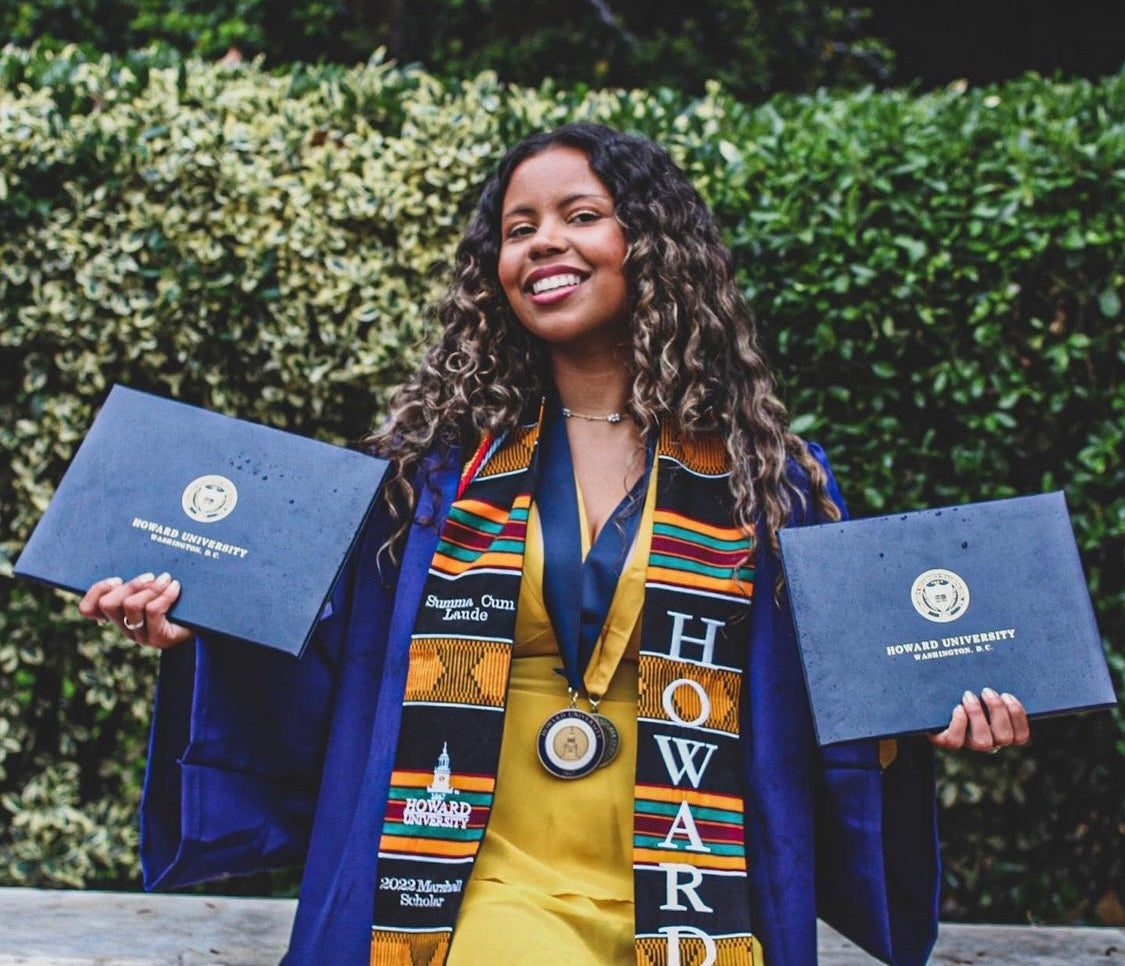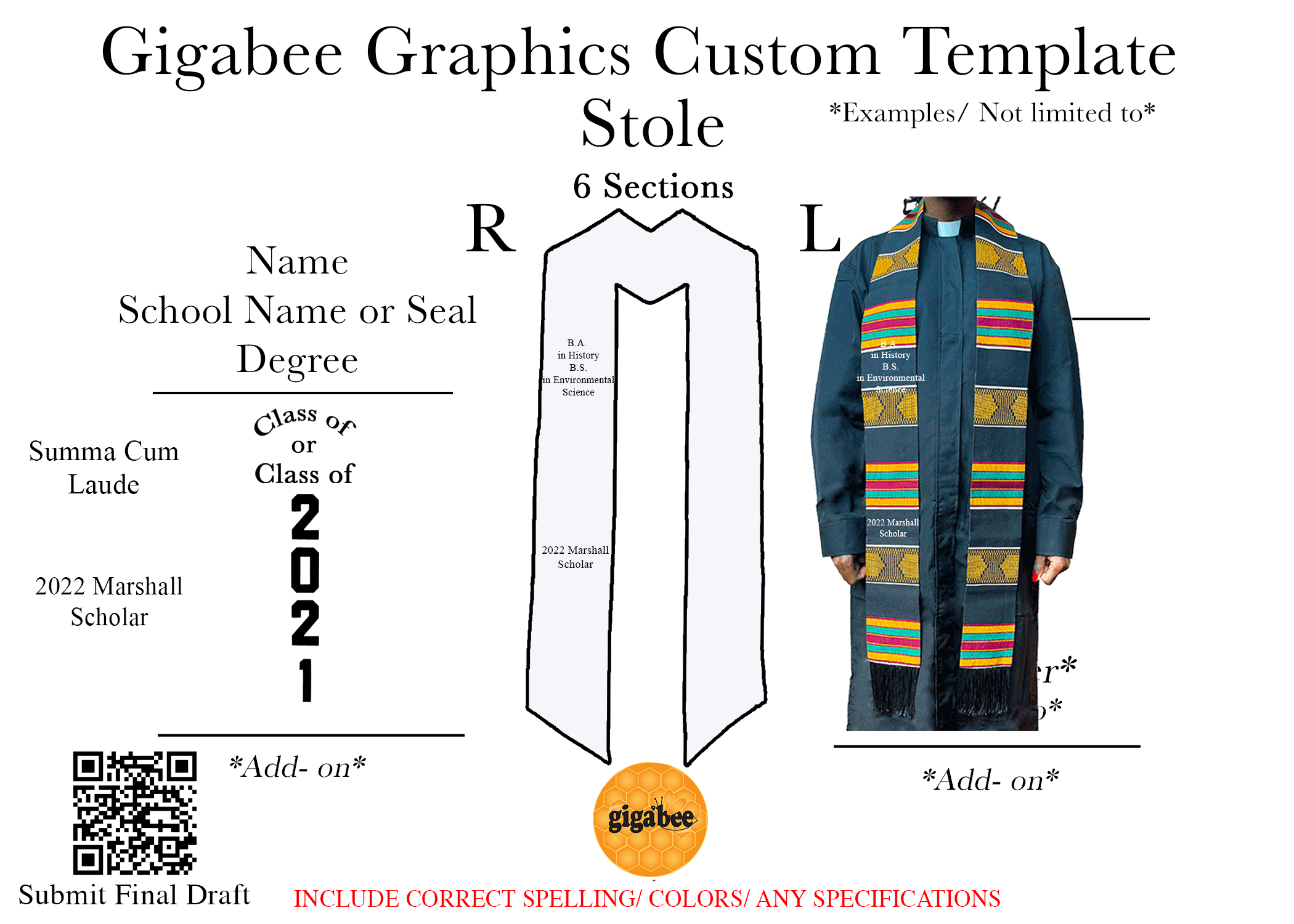 Eliana's Design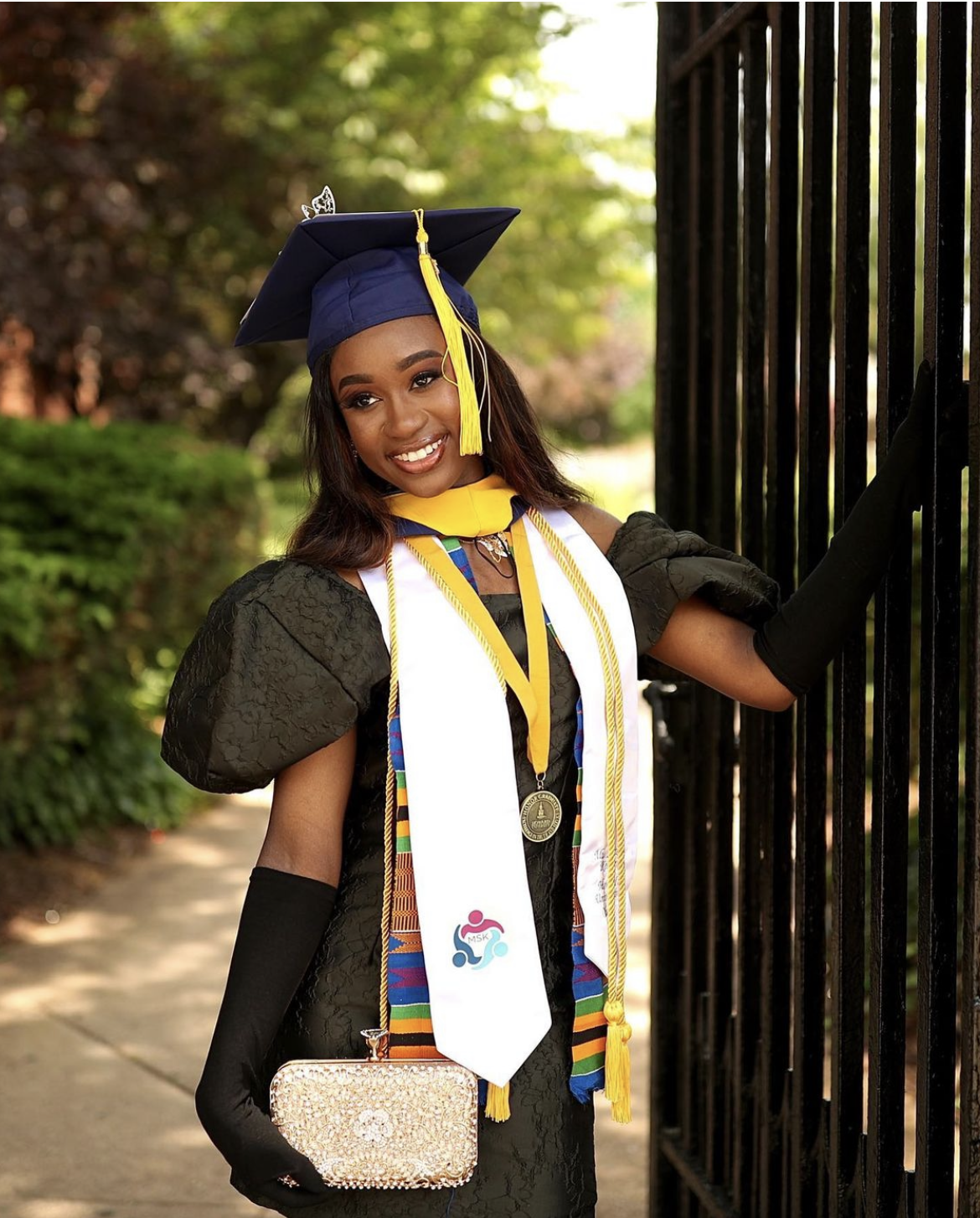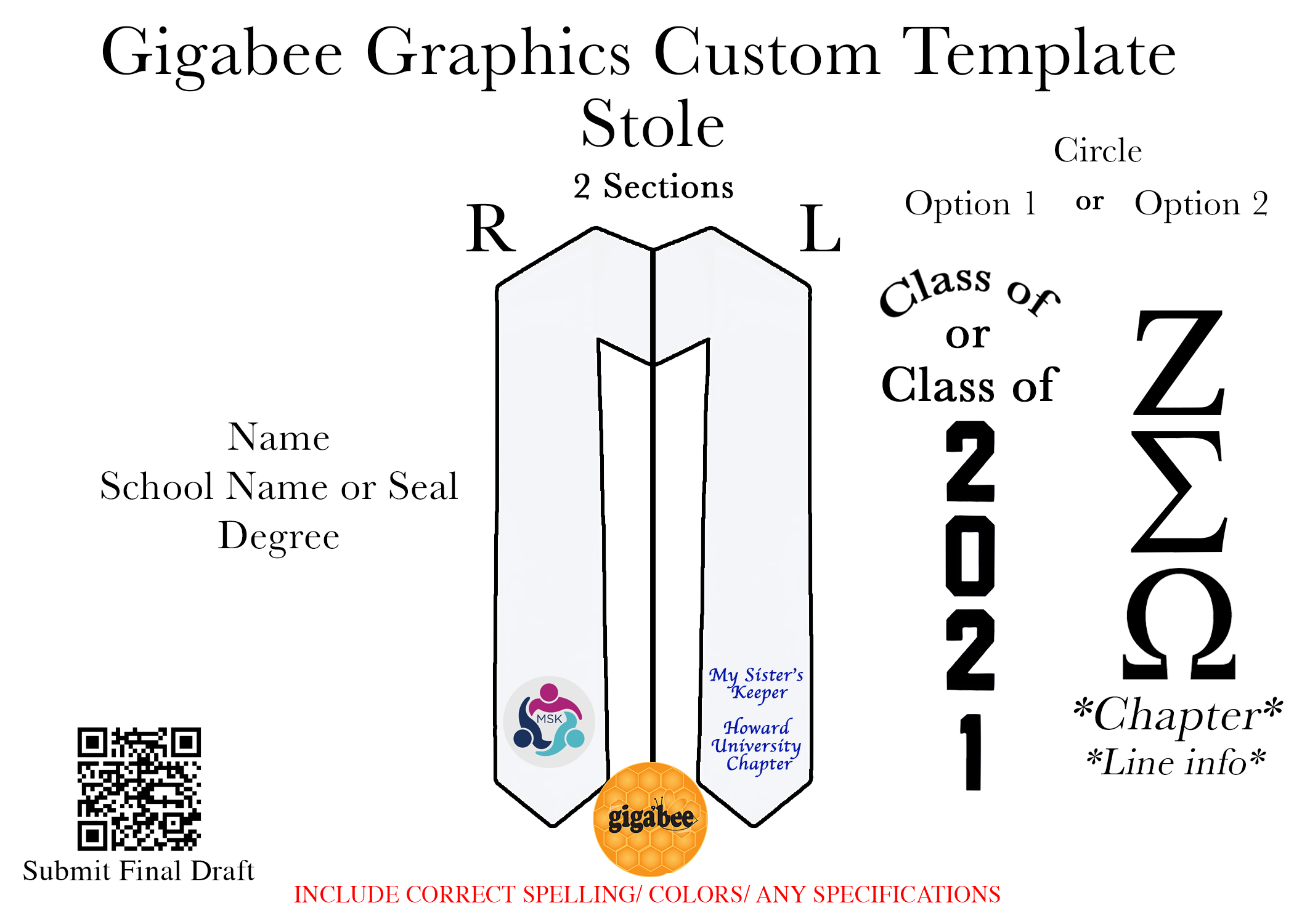 Nigel's Design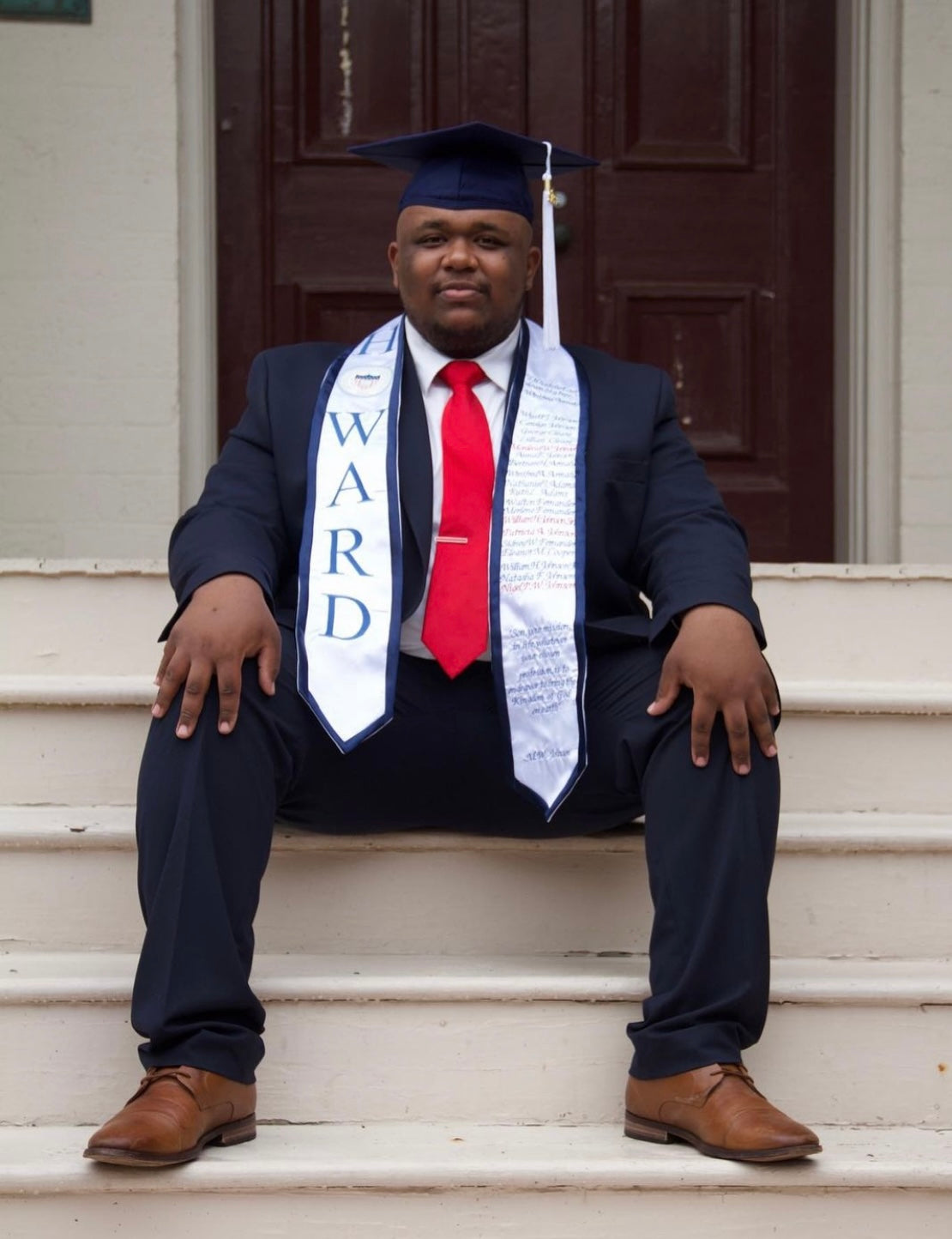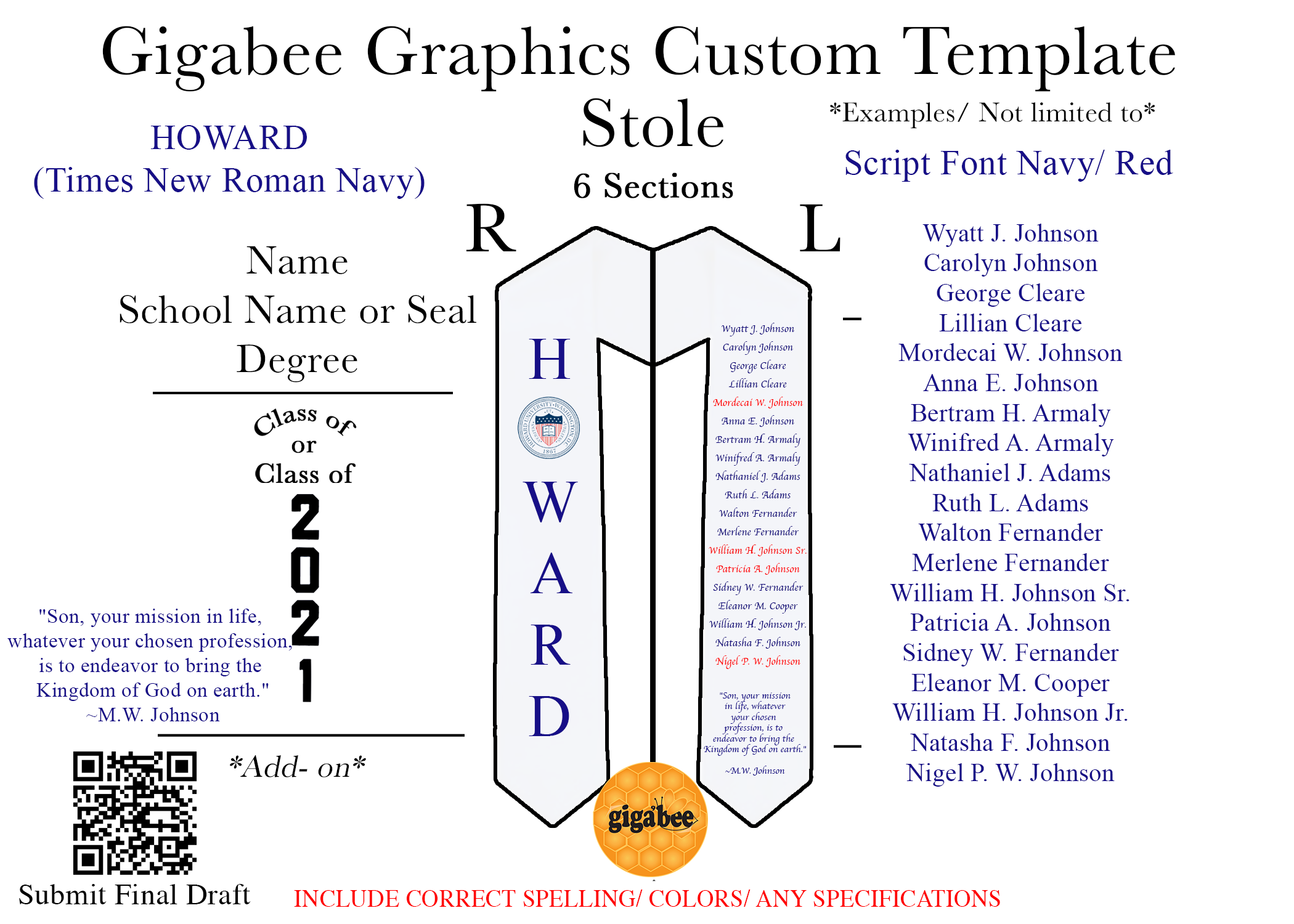 Customer Reviews
Sarah-Ann D.

"I received my stole from Gigabee in such a timely fashion! Galaxy constantly checked in and updated me on the progress of my stole to ensure the final product was perfect. She is really talented! Always my first recommendation to everyone who ask where they can get custom stoles!"

Aissa D.

"It was absolutely phenomenal. The stole really helped to capture all of the achievements that I've worked for over the past four years -- and you as a person were super flexible and professional, which made the experience all the more easy during the stressful weeks leading up to graduation."

Kristalyn B.

"Galaxy was so accommodating and open when I came to her for my custom stole. She worked with me on the little details and helped me through the entire process."

Eliana M.

"Great and speedy service. 10/10 Recommend!"

Kylie B.

"I loved my stole from gigabee graphics!! The design completely matched my expectations & added an amazing personal touch to my graduation & senior photos 💙❤️"

Nigel J.

"Working with Gigabee to produce my graduation stole was a great experience. During a time that is typically stressful for graduates, Gigabee Graphics went out of their way to develop a stole that will provide me and my family with memories for years to come. I highly recommend!"
Courvaun's Design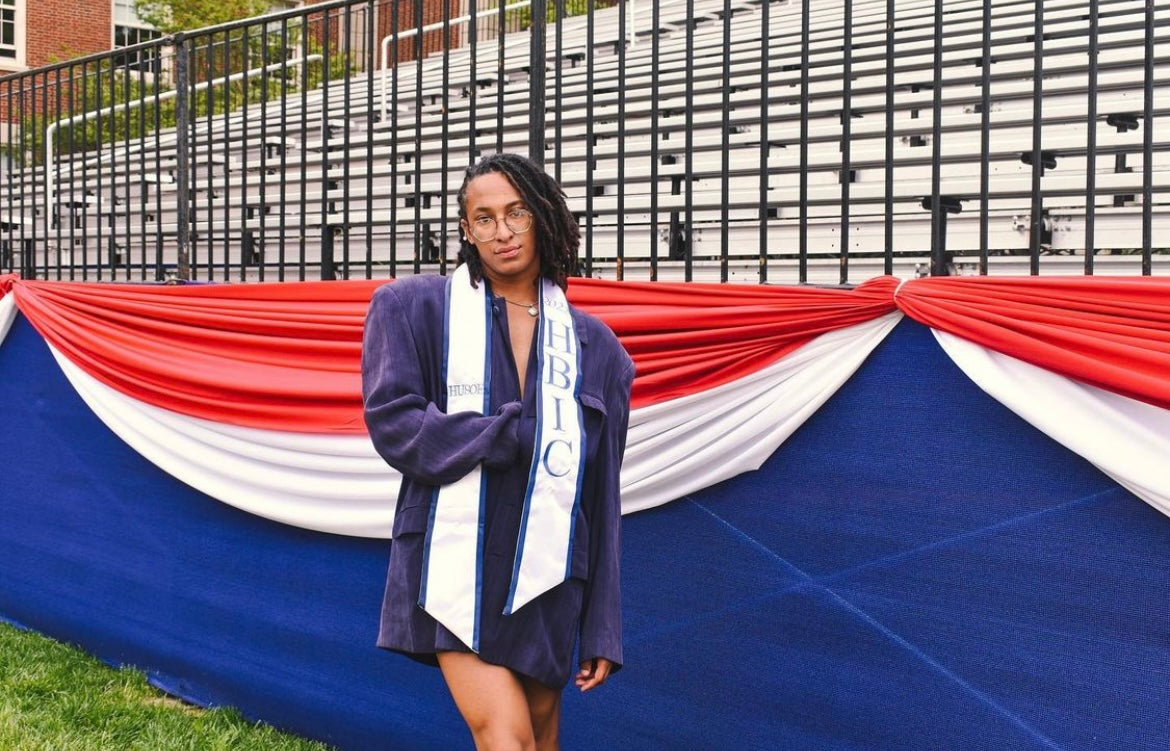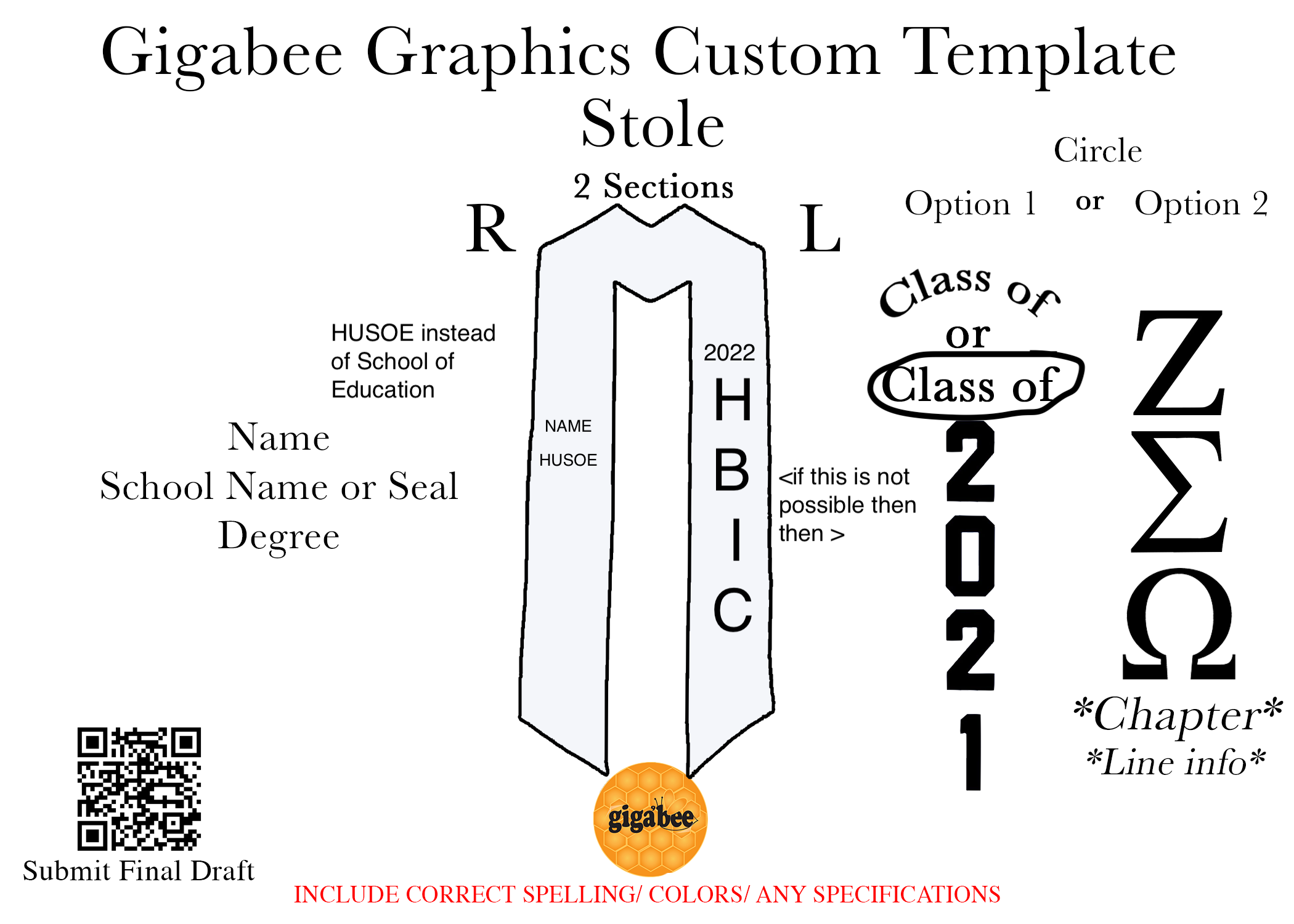 Marvin's Design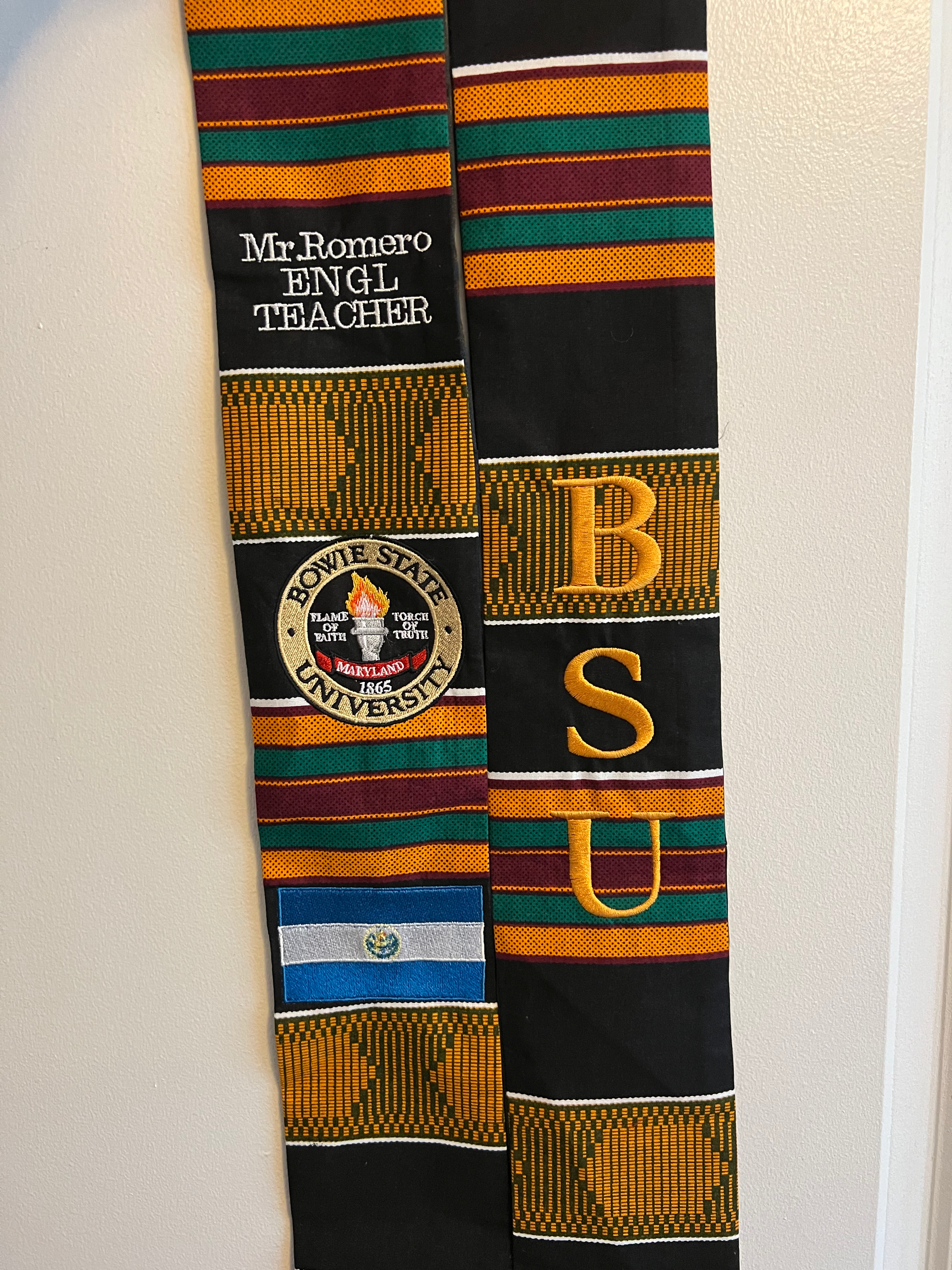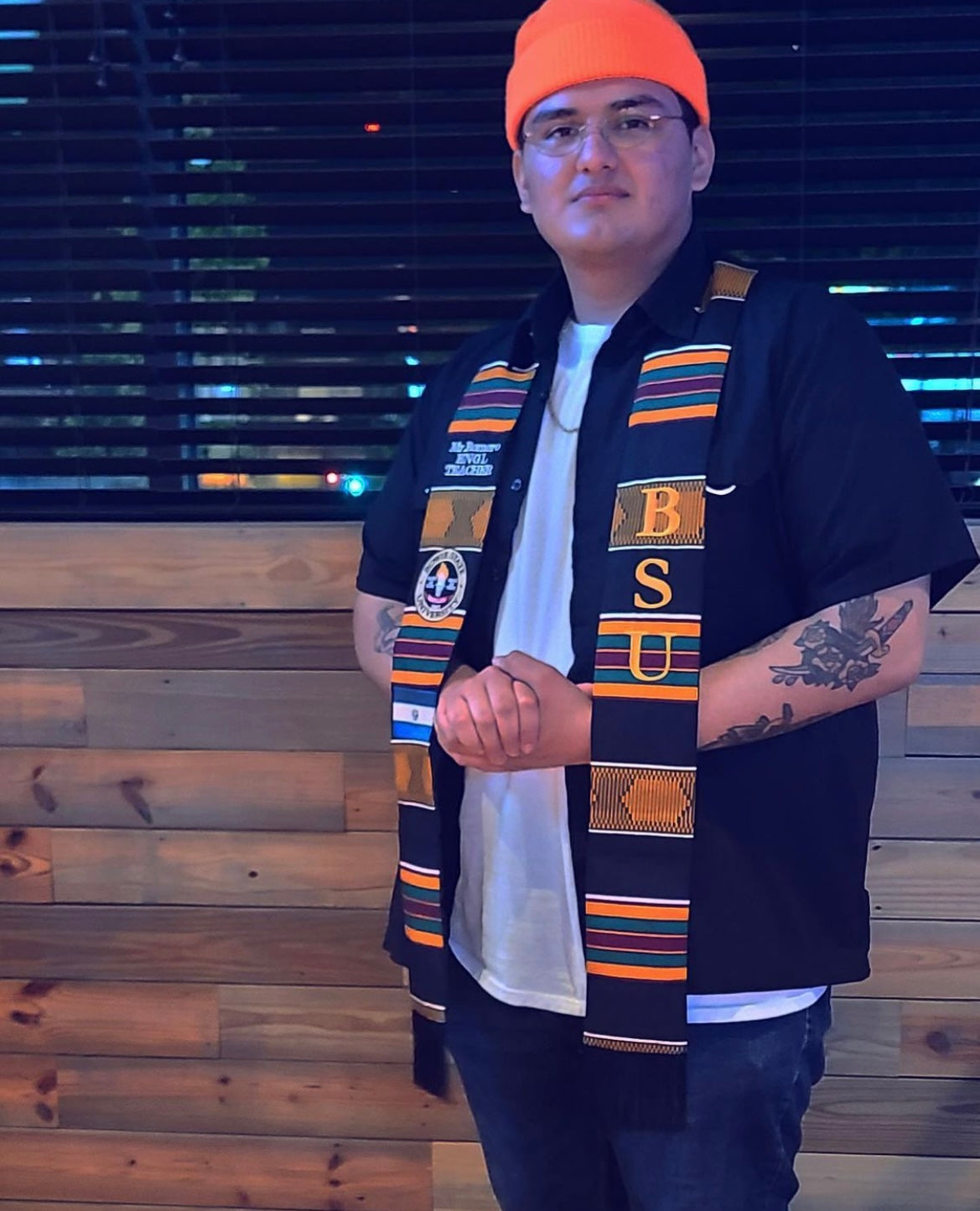 Alana's Design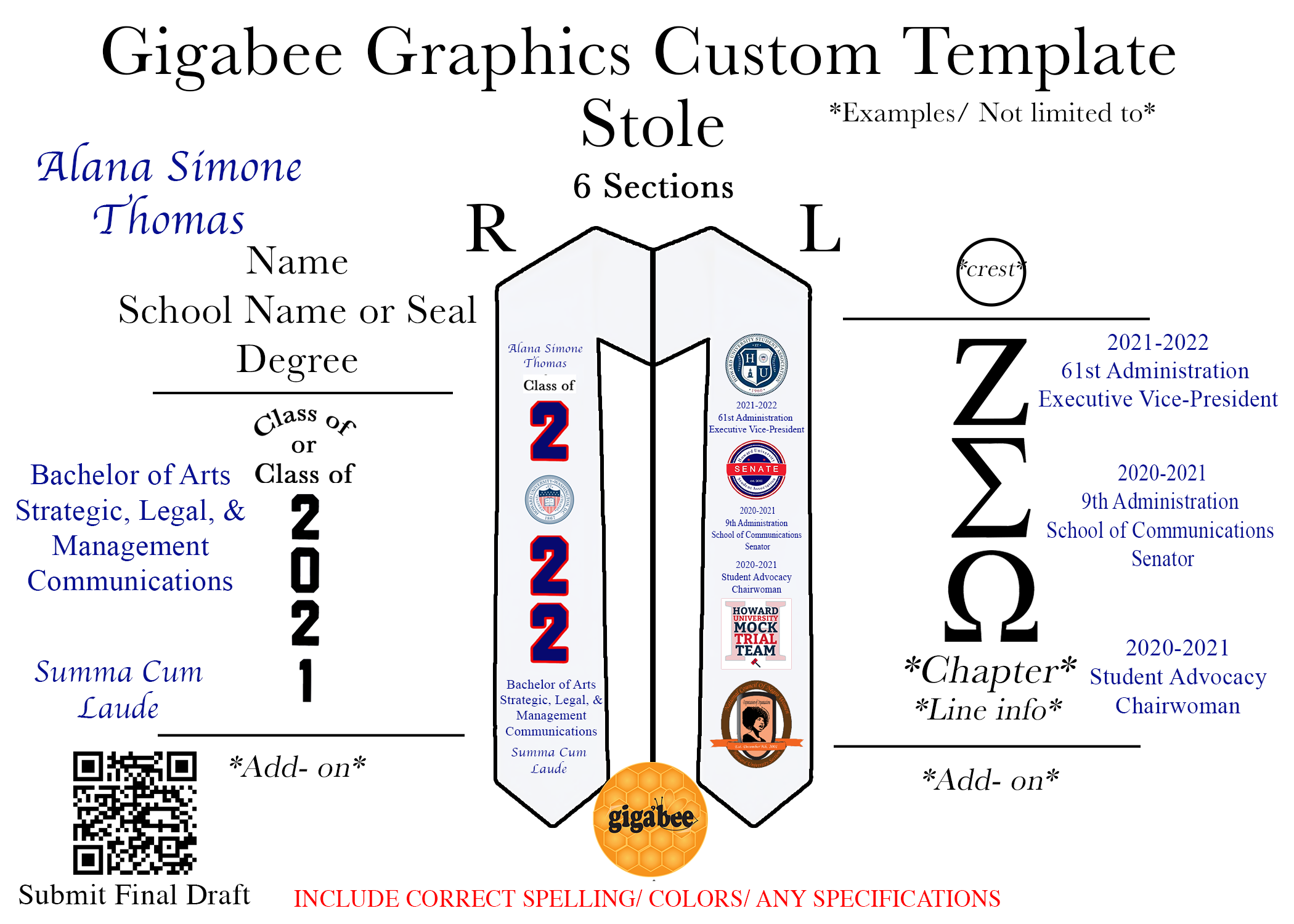 Justyce's Design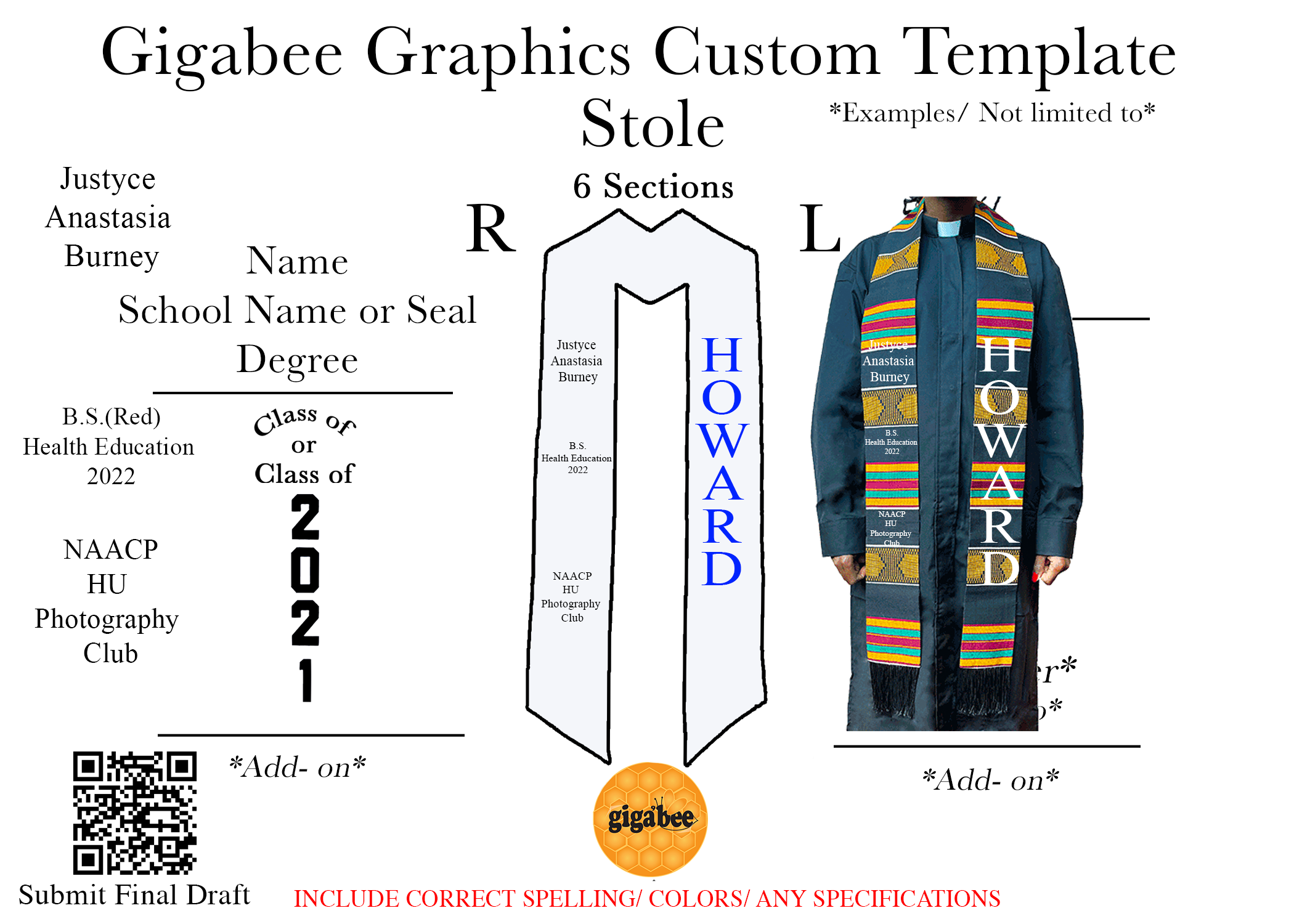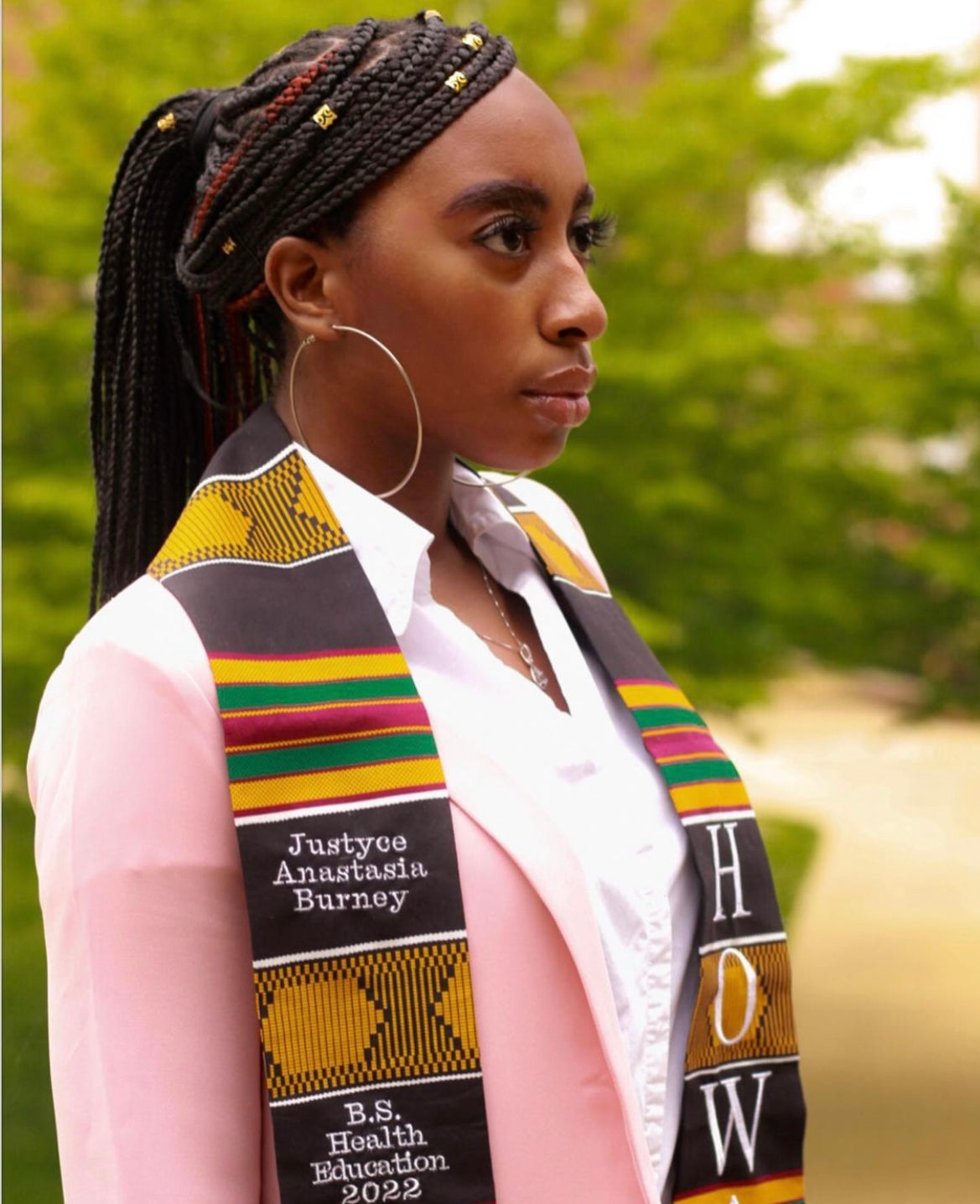 Tytiana's Design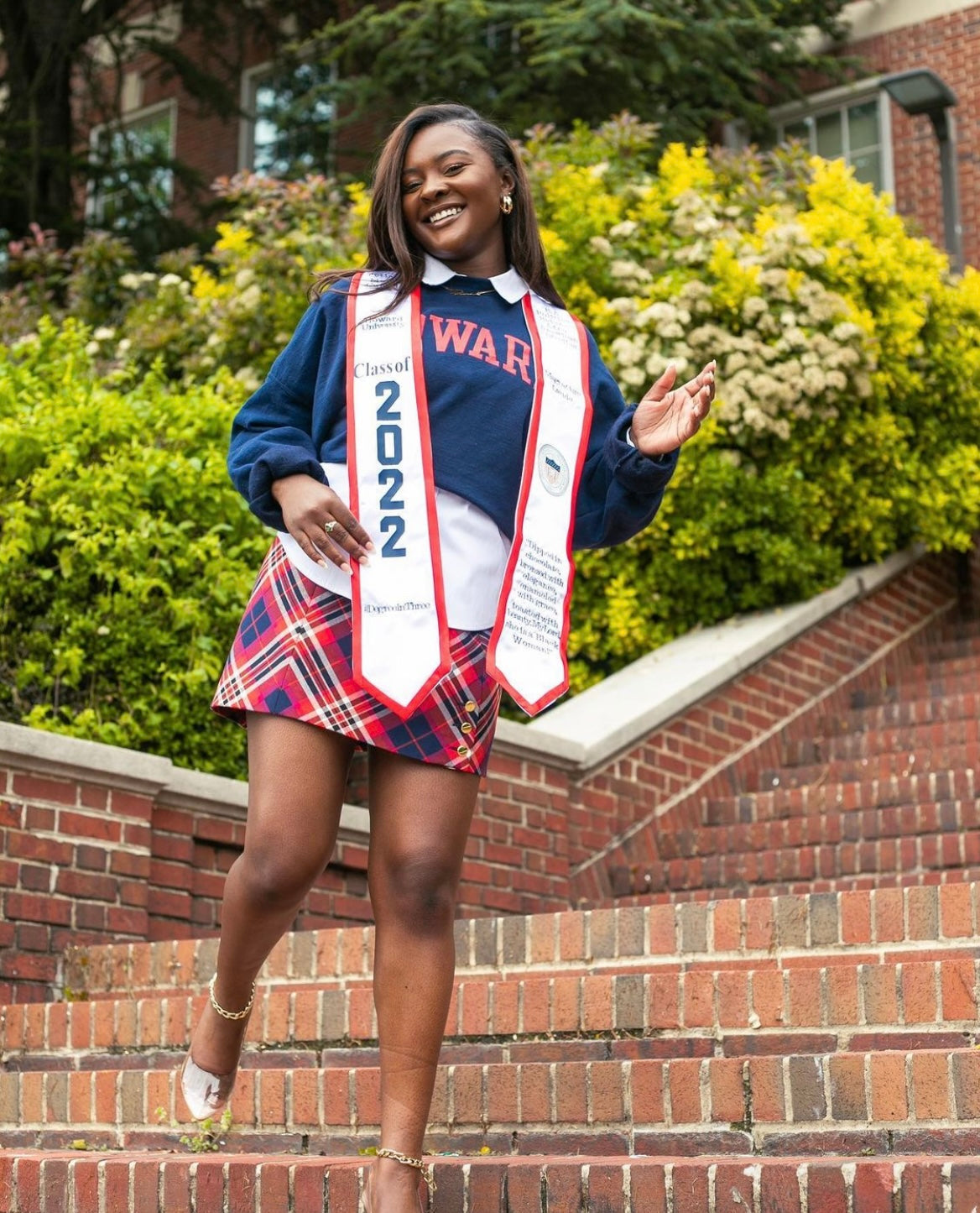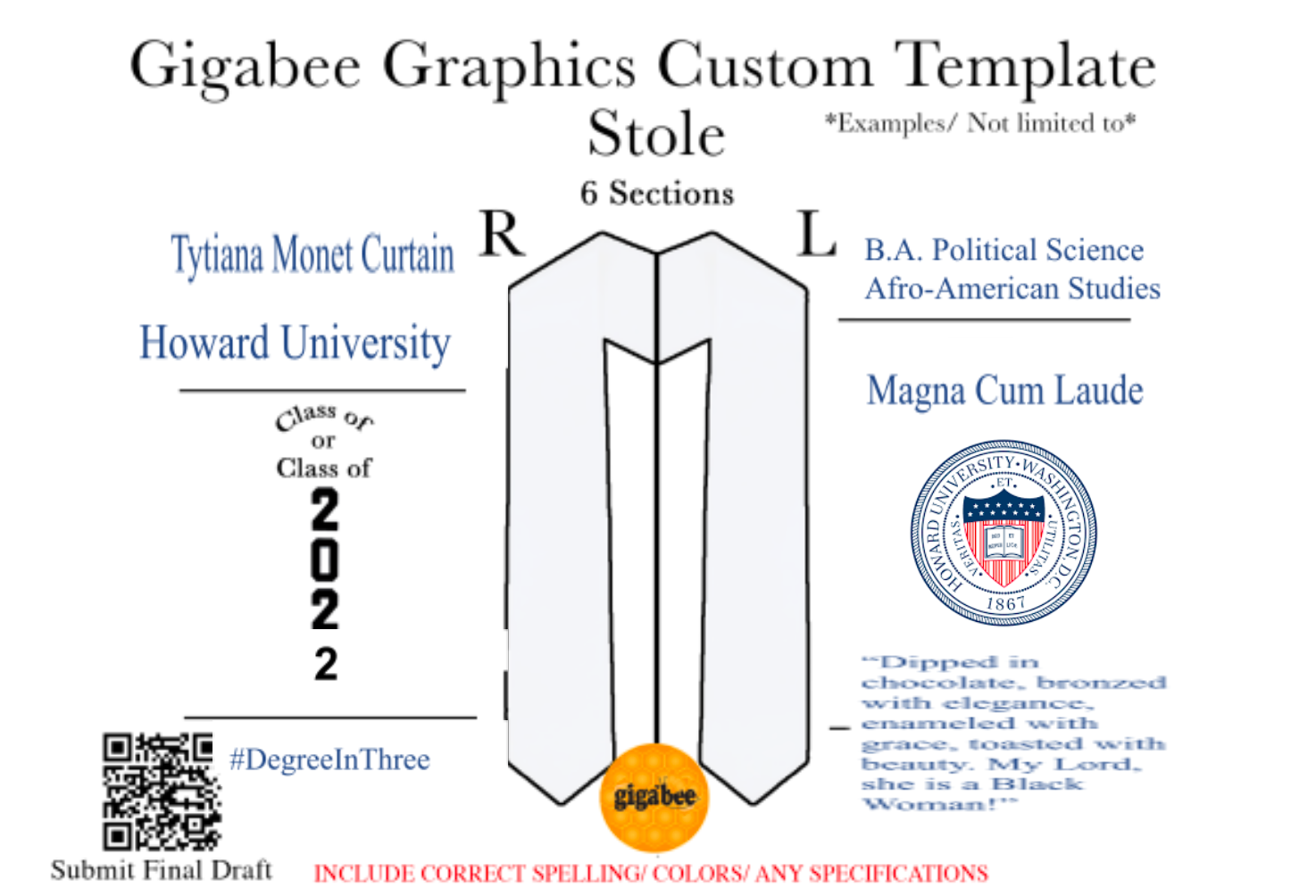 Customer Reviews
Courvaun H.

"My stole experience was such a breeze! The templates were easy to follow but it allowed for the personal touch i wanted. I wanted something simple that I hadn't exactly seen and it ultimately was executed so well and is my favorite of all the stoles i had gotten from different places

Marvin R.

"The quality was great,
it was done quickly, the owner was very responsive and willing to work around
my needs overall great experience; would recommend to my friends.

20/10"

Alana T.

"I think the process of
ordering a stole was pretty easy and straight forward. It's great that you have examples of different stoles, so people can get ideas."

Nefertiti C.

"During graduation weekend, Gigabee was a lifesaver! They are one of the most professional people I've ever done business with and I appreciate you so much for taking my order at the very last minute and making my stole so beautiful! Even down to delivery and bringing it straight to my graduation in the rain, I'll never forget! I received soooo many compliments and I'd definitely recommend you to anyone looking for a customized stole!"

Justyce B.

"I think the website and designing was good! Having an in website design station or actual pictures of the stoles to place the text on and see it in real time before submitting and purchasing would be great!"

Tytiana C.

"Working with Gigabee Graphics was one of the best decisions I could've made when ordering my grad stole! With a rush order, and a very detailed list of incluions, Galaxy made sure to not only have my order made and delivered in enough time before my graduation, but also ensured that the entire process was smooth and worry-free. 10/10 experience and I would recommend Gigabee to anyone looking for quality work and excellent customer service!"